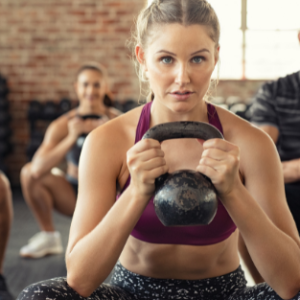 Discover IRIE: Fitness & Joy for Every Age!
Join our uplifting IRIE workout designed for women at any life stage.
When? Starting on Monday, 6th November at 6:15 PM for intermediate participants and 7:30 PM for beginners at Kilkenny Sports Therapy.
Programme Highlights:
Enjoy a joyful 60-minute class featuring circuit training, functional movements, mobility, core stability, and flexibility exercises.
Your investment€70 for the entire programme (7 sessions)
IRIE is Ideal for:
Strengthening muscles and enhancing their intelligence.
Preventing lower back issues and sports-related injuries.
Improving breathing patterns and pelvic floor health.
Balancing hormones, including PCOS, thyroid concerns, pregnancy efforts, or menopause.
Relearning fundamental movements for everyday wellness.
Learning to love regular exercise.
A Bit About "IRIE":
IRIE comes from Jamaican English, meaning "everything is alright and fine."
It also represents "I Respect I Eternally," emphasising self-respect and happiness.
IRIE Workout fosters joy, self-awareness, and self-care.
Enroll today for an IRIE experience!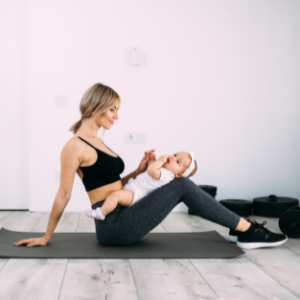 Mums & Babies Pilates: Bond and Rebuild with Ease! 🤱
Calling all new moms! Get back in shape and connect with fellow moms in our nurturing Mums & Babies Pilates course.
When? Every Wednesday, 10:30 AM
Highlights:
Bonding: Strengthen your connection with your baby while boosting your well-being.
Community: Join like-minded moms, creating a supportive network of advice and friendship.
Recovery: Safely rebuild strength, flexibility, and core stability.
Expert Guidance: Led by MumTrainer Gina, a multicertified Pre and Postnatal Fitness Specialist.
Convenient: Fits into your busy schedule.
Venue: Kilkenny Sports Therapy
Course Details:
Duration: 5 sessions, 60 minutes each
Price: €50 for the entire programme
What to Bring:
Comfortable attire
Mat
Baby essentials
Important Notes:
Consult your healthcare provider before starting any postpartum exercise.
Suitable for babies aged six weeks to crawling.
Join us for this incredible journey to fitness, friendship, and motherhood support. For enrolment click here!
Postnatal Mum3X – Your 3-Step Postnatal Revival Journey
Calling all new mums ready to rebuild and revive after childbirth! Our Postnatal Mum3X programme is tailor-made for you in three invigorating phases, each spanning 5 weeks. The best part? Your little ones are more than welcome to join the experience!
Programme Highlights:
When? Fridays at 10:45 AM
Where? Kilkenny Sports Therapy
Your investment: €75 for one phase (5 sessions) or €210 for the whole programme (15 sessions, 3 phases)
Unveiling Postnatal Mum3X:
This dedicated programme focuses on postnatal recovery.
It's gentle, slow-paced, and emphasises regaining neuromuscular control over the deep core and pelvic floor.
Rebuild core stability and relearn functional movement patterns with expert guidance.
What's in it for You?
Flexibility: Access recorded classes if you can't make it in person.
Personalised Attention: Benefit from the support of a small group of like-minded mums.
Meet Your Trainer: MumTrainer Gina is a multi-certified Pre and Postnatal Specialist Fitness Coach with 12 years of experience as a Personal Trainer
Join Us: We can't wait to welcome you and your precious little ones to the Postnatal Mum3X programme! 🌸👶💪 Enrol now and embark on your postnatal revival journey!
For enrolment click here
SilverStrength: Elevate Your Strength and Vitality at 60+
Unlock a healthier, stronger, and more vibrant you with SilverStrength, our specialised functional strength training programme designed exclusively for individuals aged 60 and above.
Experience the SilverStrength Difference:
✅ Integrated Training: We focus on a holistic approach to fitness, addressing not only strength but also flexibility, balance, and overall well-being. Our integrative training helps you regain your full range of motion and functional independence.
✅ Gentle and Gradual: Our expert trainer understands the unique needs of older adults. With a gradual approach, we ensure your safety while helping you build endurance, improve bone density, and prevent falls.
✅ Community Connection: Join a welcoming community of like-minded individuals who understand the journey of aging gracefully. Our supportive environment enhances motivation and the joy of exercise.
✅ Increased Vitality: Feel the surge of vitality as you become more active, more confident, and more resilient. SilverStrength isn't just about fitness; it's about embracing life with gusto.
📆 Programme Details: 🗓️ Fridays at 2:00 PM
Venue: Kilkenny Sports Therapy, Unit 24, Hebron Industrial Estate, Hebron Rd, Leggetsrath West, Kilkenny, R95 E0PN
💰 Pricing: Just €45 for a 5-week programme
Ready to embrace your SilverStrength? Sign up today!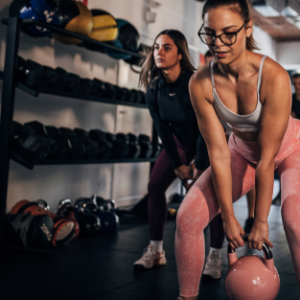 Introducing "Mum's Morning Boost!"
Calling all mums in search of a morning energy kick!
Are you ready to make the most of those precious morning hours once the kiddos are safely at school or creche? Join us for a revitalizing workout every Tuesday and Friday morning!
Time: 9:30 AM – 10:30 AM
Price: €50/5 sessions or just €90/10 sessions if you sign up for both programmes.
This Core and Pelvic Floor-conscious Functional Circuit Training is designed just for Mums.
Strengthen your core.
Revitalize your pelvic floor.
Feel your best.
Come along, meet fellow mums, and enjoy a workout that's tailor-made for your mornings. I understand your busy schedule and know how to get you energised!
Drop the kids at creche or school, and drop into our class for a morning of fitness, fun, and friends. Let's get fit together!
Join us at Kilkenny Sports Therapy (close to Hebron Road Aldi, Leggetsrath West, Kilkenny, R95 E0PN) and start your day right. Message me or call 087 194 1925 or sign up right now to reserve your spot or ask any questions.
Mornings have never looked so good!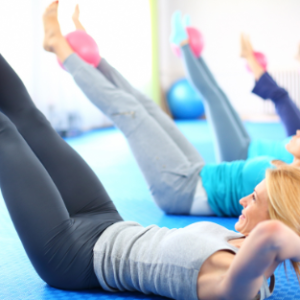 Discover the Joy of Pilates – All Levels Welcome!
Are you ready to transform your life and embark on a journey of strength, flexibility, and well-being? Look no further than our Pilates classes, starting November 7th at Kilkenny Sports Therapy.
When? Every Tuesday and Friday at 12:00 PM.
What to Expect? Our classes are designed for all levels, from beginners to intermediate participants. Yes, you heard it right, one class fits all! We believe in the power of inclusivity, and our expert instructor will tailor the sessions to accommodate everyone.
Why Pilates? Pilates is more than a workout; it's a lifestyle. You'll improve your core strength, flexibility, posture, and overall body awareness. Plus, Pilates is renowned for its stress-relief and relaxation benefits.
Program Details:
Duration: 5 weeks
Investment Options:

€50 for 5 sessions
€90 for 10 sessions
Don't miss this opportunity to boost your health and well-being! Join us and experience the transformative effects of Pilates. Whether you're a beginner looking for a supportive environment or an intermediate participant seeking a challenge, our classes have got you covered.
Secure your spot today.
Join us at Kilkenny Sports Therapy, and let's begin this journey together.
For enrolment click here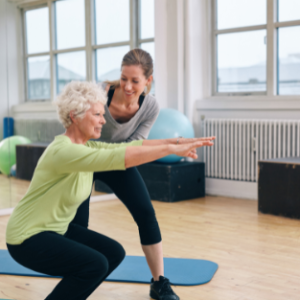 1:1 and 1:2 Personal Training Sessions For
busy working professionals
older adults
menopausal women
pre and postnatal mums
Fees:
30 minutes:
1:1 (Personal Training for one client) – €30
1:2 (Personal Training for two clients) – €20/person
45 minutes:
1:1 – €38
1:2 – €25/person
60 minutes:
1:1 – €45
1:2 – €30/person